Search Results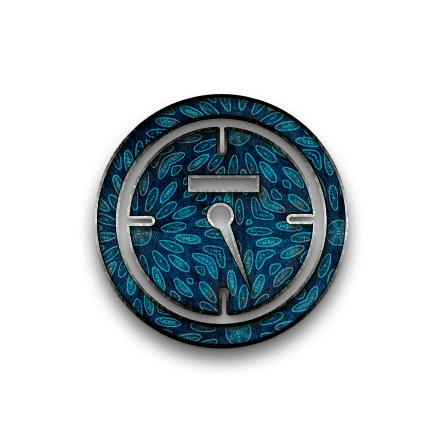 bounceHammer's WebUI/Search Results will display records of email bounce which match with the specified search condition.
The Addresser (a sender's email address), the Recipient (a Recipient's email address), the date of email bounce, the reason of email bounce, and the frequency of email bounce are displayed in each result.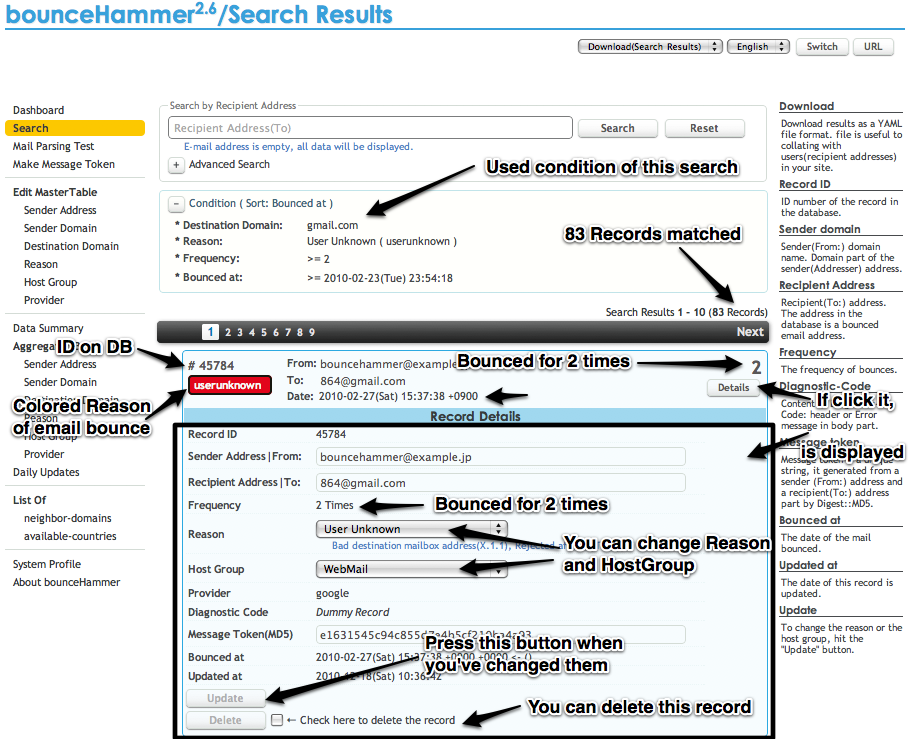 Detailed Information
When you hit the "details" button at the bottom of the result, a detailed information about its email bounce will be displayed.
Deleting and Updating
In the detailed information screen, the Reason of email bounce and the HostGroup can be changed, and deleting the record also can be done.
Changing the reason of email bounce
When a user of your site send an email 'Email does not come from your site', a webmaster of your site will search user's email address on WebUI. Then the webmaster find a record with a bounce reason 'filtered'. The email sent from your site may be rejected by a spam filter.
Your delivery program remove the address of the user from the list of recipients by verifying with bounceHammer's database at each deliverying time.
In this case, you may change the reason of email bounce of the user to 'whitelist' or delete the record from the database. Before you use 'whitelist' reason, your deliverying program has a function which does not pick a whitelisted recipient address as a non-deliverying recipient.
At command line tools
bin/datadumper command (for searching) and bin/databasectl command (for deleting and updating) have the same function.