Search Form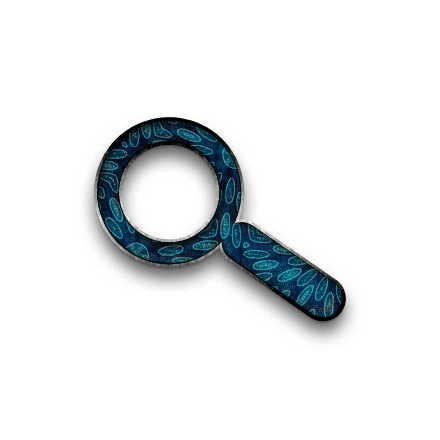 bounceHammer's WebUI/Search has a search form for refering records of email bounce which are stored in a database.
When you input recipient's email address on the form, the records which include the address are displayed as a results on the page. When you hit the Search button with empty email address in the form, all the records in the database will be displayed.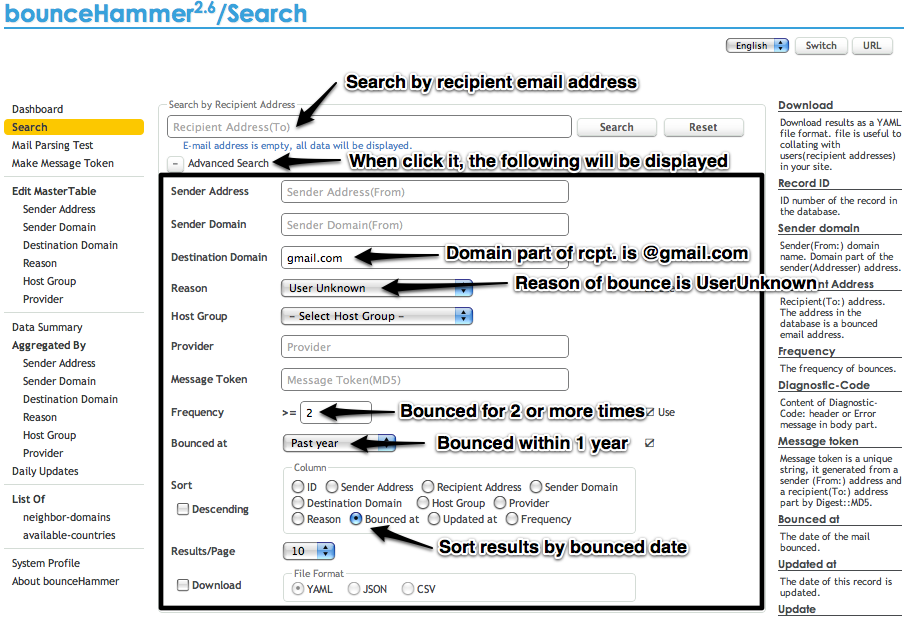 Specifying Multiple Conditions
Multiple conditions can be specified at the bottom of the input form. It is displayed as "Advanced Search". For example, you can specify the following conditions: bounced within a year, bounced from Gmail, and bounce reason is 'userunknown'.
At command line tools
bin/datadumper command has the same function.